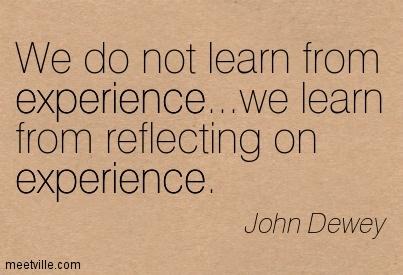 I picked up my son from school yesterday and rushed to the grocery store for a couple of quick items that I forgot to purchase over the weekend. Knowing that snow was on the way I was trying to be proactive by not waiting for the last minute. Almost every parking space was taken yet I did not allow it to discourage me. As I picked up my items in less than 10 minutes, my son asked for seltzer water. Normally I never allow him to carry anything in glass container but I was so determined and focused to get out of the store and head home before snow started coming down hard, I allowed him to carry the bottle. He knelt down all tired after a long day at school and "BOOM!!" went the bottle. Apparently he was walking and shaking it not realizing it is fizzy and the pressure would cause it to burst into pieces.
There I was… scared, frazzled and checking his face and hands praying that he did not get hurt. I notified the store right away, paid for the items and left the store. As we got on the elevator he started crying. I then realized how scared he was. We rushed into the car and I tried to calm him down. The bottle shattered into pieces so close up to his face and he was not expecting that to happen that his pupils were dilated in fear. He did not understand why it happened.
After he was calm and no longer crying, I asked him if he remembered me telling him to be careful with fizzy drinks because I knew he loved bubbles. I explained to him many times how dangerous pressure can be and to let the bottle, plastic or glass, rest a bit before trying to open it. He said he remembered it but he did not know it could be this dangerous. I asked him if this experience was enough for him to learn and remember for the next time and his answer was a quick "YES". I comforted him saying "your Guardian Angels were watching over you. You could have gotten seriously injured. Let's be happy that you are fine". After a nice hug and a couple of kisses we headed home.
I have done it, you have done it, we all have done it at some point of our lives. Our parents, friends or people we work with said things, warned us, shared their life lessons and we still wanted to live through it. Unfortunately, we learned the "hard way". But I guess, it is just how life is.
I have heard many things about myself from people who know me. Realistic, protective, perfectionist, serious, responsible, emotional, organized… One thing I can add to this list is "proactive". I am a firm believer when it comes to learning from mistakes and or experiences. I do not believe in making the same mistake twice. I like to take advantage of what I learned and implement it into my life, both personal and professional. Why go through the same pain twice when I can avoid it in the first place? Why not share my experience with others to help them out? Though I realize you cannot force anyone to learn from someone else's experience I still cannot give up trying.
Life is about experiences. Good ones create good things and bad ones make us stronger and wiser. I hope we never encounter situations that we cannot recover from. This is all I can hope for all the people I care about and the ones I have not even yet met.
Do you believe in experiences? Have you ever encountered a situation that was a learning experience for you?